---

Help us win $1000 for rescue dogs! Vote for Dog House Adoptions in the Best Video category once daily through July 31!
---
What does music have to do with stray dogs? In this case, everything!
Stray Dogs, a Rensselaer County band blending bluegrass, blues, country and rock with three part harmonies, always packs their venues with dancing, laughing fans. And now those fans are learning a bit about dog rescue, too.
Stray Dogs' original and catchy new single, "Pick Me," will surely warm the dog lover's heart and crack a smile. And the new "Pick Me" video, produced by Kim Clune from Dog House Adoptions, might just make you tear up and laugh out loud – at the same time.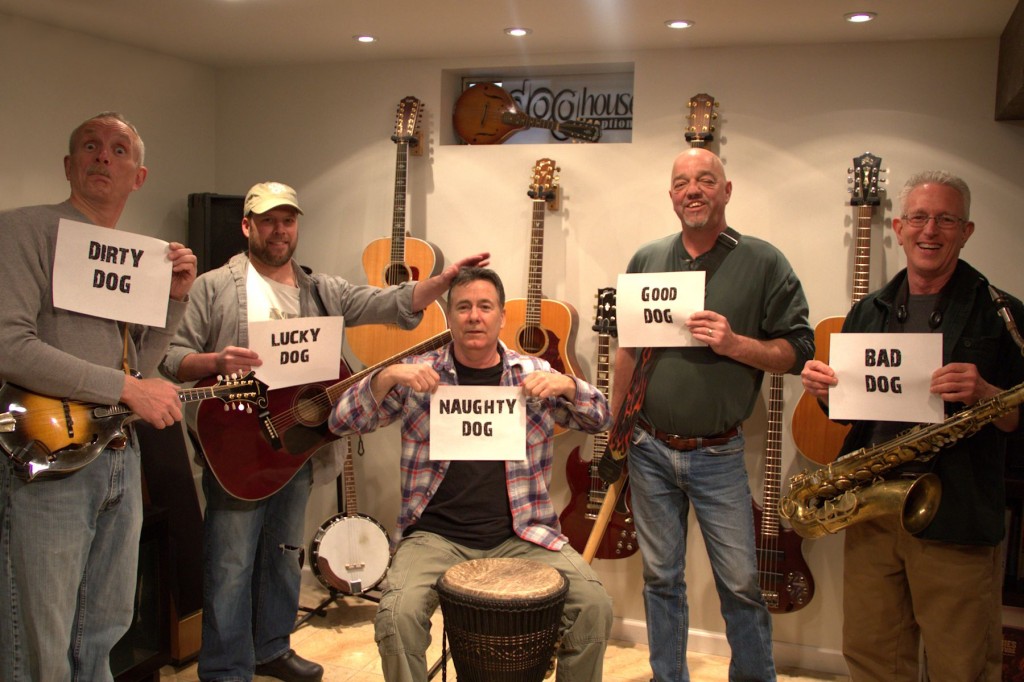 Stray Dogs – Marty Satalino, Dave Kaskoun, Joe Morizio, Jeff Maynard, Josh Greenberg
The Big Sniff Out: Dogs Meet Dogs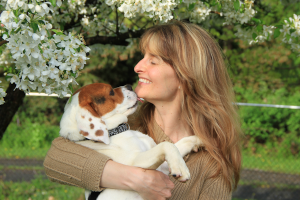 While searching for online coverage of area strays in April of 2012, Clune stumbled upon the Stray Dogs' band website.
Music, while not what I was looking for, was a welcomed distraction. So I nosed around their site a bit.
The Stray Dogs' version of  "She Makes Me Feel Good" by Lyle Lovett (<-click to listen) had Clune picturing a big-hearted, big-lipped, rescued diva dog riding shotgun in a red pickup chauffeured by a doting owner. Since licensing cover songs is tricky business, she wondered, Would this band write an original for rescue?
Pitching a win/win proposal to collaborate, Clune tossed this tender bone:
We share the Rensselaer County connection, the 'stray dog' connection, we can do a little good for one another – and the best benefit is helping the real stray dogs within the community.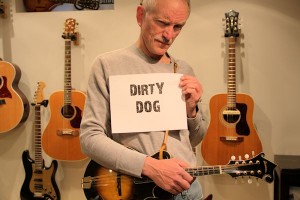 Guitarist Marty Satalino ran it past the guys. Then communication went dark until May 22, when Satalino sent this surprise:
Just wanted to let you know we are working on your song, and it is coming along nicely!
One Good Dog (and a Dirty, Lucky, Bad, and Naughty Dog Too)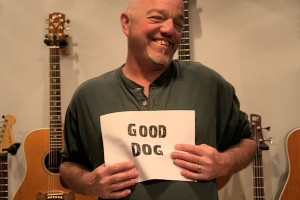 In one short month, bassist Jeff Maynard had crafted the lyrics to "Pick Me" and the band perfected their performance.
They hit Mountaintop Studios in Petersburg to record with Joel Patterson betwixt playing Alive at Five with the Bacon Brothers and lead singer/guitarist Dave Kaskoun and his wife having a baby girl.
By August 8th, the disc was done.
A Dog Year in Celebration
In honor of Dog House Adoptions' first birthday (April 13th), Clune produced a video pairing "Pick Me" with clips from a year's worth of rescue and adoption footage. Featured are many of the 35 community strays rehomed since the group's founding, the volunteers who helped to make that happen, and adoptive families with their new furry family members.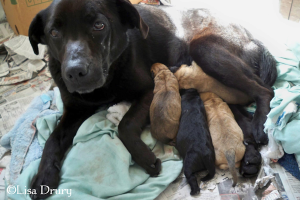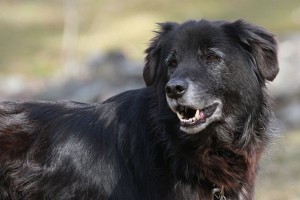 Puppies frolick throughout each scene since the first stray dog to enter the program, Bristol (now adopted as Chrystal), was pregnant. Mom and pups were doted upon from delivery through adoption by reputable lab breeder Lisa Drury with help from Kate O'Hara. The Grace United Methodist Church Confirmation Class of 2012 helped to socialize them. As the pups grew, so did the organization.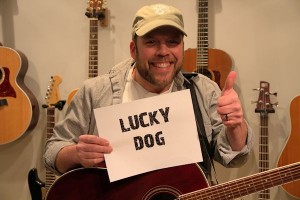 The "Pick Me" video ends with Tucker, a sweet senior adopted by Dog House Adoptions' Treasurer, Audra Bentley, emphasizing that a dog is a commitment for life, regardless of moving, children, or other life changes.
Also included is footage from a special effort Dog House Adoptions was invited to support this April, an Ohio puppy mill rescue of 17 dogs spearheaded by the Companion Animal Placement Program (CAPP) and Steve Caporizzo of Pet Connection. In fact, Luke and Alex (now Chip), 2 of CAPP's Beabulls fostered directly by Clune, are often the stars of the show.
Happy Dogs Make for Happy People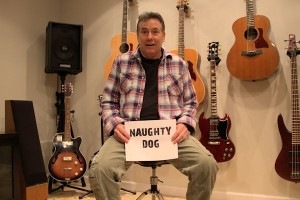 Regardless of difficult animal welfare cases encountered by Dog House Adoptions, you'll find no sad stories here. Stray Dog Satalino says of the project:
I like the upbeat nature of the video–that people can, and do, enjoy their rescued pets. That upside is so much more appealing than the "graphic animal abuse" videos you often see on TV to solicit funds. (Whenever I hear Sara McLaughlin sing anymore, all I want to do is drink….)
Dog House Adoptions' mission is to accomplish "all things dog" with a sense of humor, and they've remained true to their word – even when creating a mill dog rescue video you don't need to turn your eyes away from.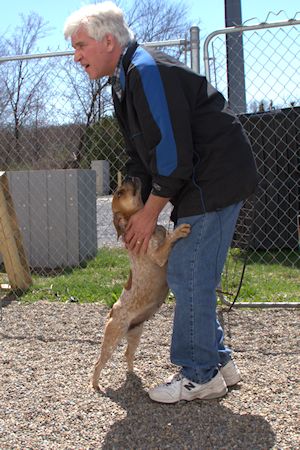 Help Heal Minds, Hearts, and Bodies
While Dog House Adoptions will always continue to help the dogs in our own back yard, the rescue will soon play a supporting role in yet another Ohio mill transport led by the Companion Animal Placement Program and Steve Caporizzo.
The mill dog efforts have two points of focus. First, it is imperative for all participating rescue groups to shed light on how puppy mills are supported locally by those who don't know where many pet store puppies come from. And, Clune says:
No rescue is an island or bound by borders, so working together is key to helping the most dogs possible. Any state who closes puppy mills leaving 500-800 dogs homeless only has so many homes to offer. I'd like to believe that if New York shut down a mill, out-of-state rescues would come to our aid too.
Having been bred repeatedly, mill dogs' bodies and hearts are taxed well beyond their short years. Once they receive the care they need, these dogs become wonderful companions who truly understand and appreciate how good life can be. When they only have the worst to compare it with, it's easy to be grateful for each small grace offered. The grace they truly need is to get their bodies healthy so their hearts and minds can follow.
Donate toward healing the new mill dogs anticipated to arrive soon.
Every bit helps a dog!
.
Working Together = Playing Together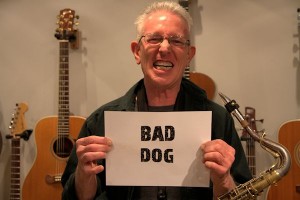 Everybody at Dog House Adoptions is so grateful for the Stray Dogs' efforts in drawing attention to adoption. Making this music video was tremendous fun and, in the end, it celebrates the human animal connection that rescue works so diligently to establish.
Oh and, in the end (of the video), there's lots of hilarity too.
The band also thanks Clune for her talent in "persuading dogs to do the right thing." Kaskoun says "Kim is a serious marketing professional, well organized with a clear vision" while  Satalino adds, "Kim takes joy in what she does, and so do we. That made working together easy."
High Paws All Around!
Stray Dogs and Dog House Adoptions aren't the only one's who made this video possible. Sincere gratitude goes out to all the people and businesses who support the dogs helped by Dog House Adoptions. This organization couldn't exist without you!

Dog Sponsor of The Year, 2012-13:
GoPetFriendly.com offers a free pet-friendly travel planner for those traveling the US and Canada. Check it out!
Sponsoring 6 of our dogs' spays and neuters, GPF Pack Leader Amy Burkert came from across the country to personally transport two dog to and from their vet visit!
Valiant Volunteers and Helpers:
Tim Clune, Lori Harris, Audra Bentley, Marlene Wagner, Tiago Rigante, Debbie Beaudoin, Georgia Rella, Lisa Drury, Kate O'Hara, Joan Michaels, Joanne and Gabrielle Gerber, The Hempel Family (Tracey, Luke and Morgan), Stacy Wolf, Dawn Niebuhr, Kelly Schmidbauer, Jessica Zindle, Joan Pasquarelli and G.O.O.F.S., Tamarac High School Freshman Class (Class of 2016), and the Brunswick/Brittonkill Central School District's 6th Graders (2013)
Veterinary Clinics Who Have Helped:
Chathams Small Animal Hospital, Nassau Veterinary Clinic, The Animal Hospital, Miller Animal Hospital, Oakwood Veterinary Clinic
Partner Rescues:
Companion Animal Placement Program (CAPP), Steve Caporizzo's Pet Connection, Pack Ethic
Conscientious, Supportive Businesses:
Healthy Pet Center, Curves of West Sand Lake and their members, Brunswick Barbeque and Brew, Uncle Marty's Adirondack Grill, Brunswick Tractor Supply, Tremont Lumber of Averill Park, Creekside Kennel, Karen Miller – Thirty-One Independent Director, Thundershirt, The Honest Kitchen healthy pet food, Bark4Green healthy pet treats
Adopters and Donors:
Although there are too many to mention, you are the lifeblood of what we do.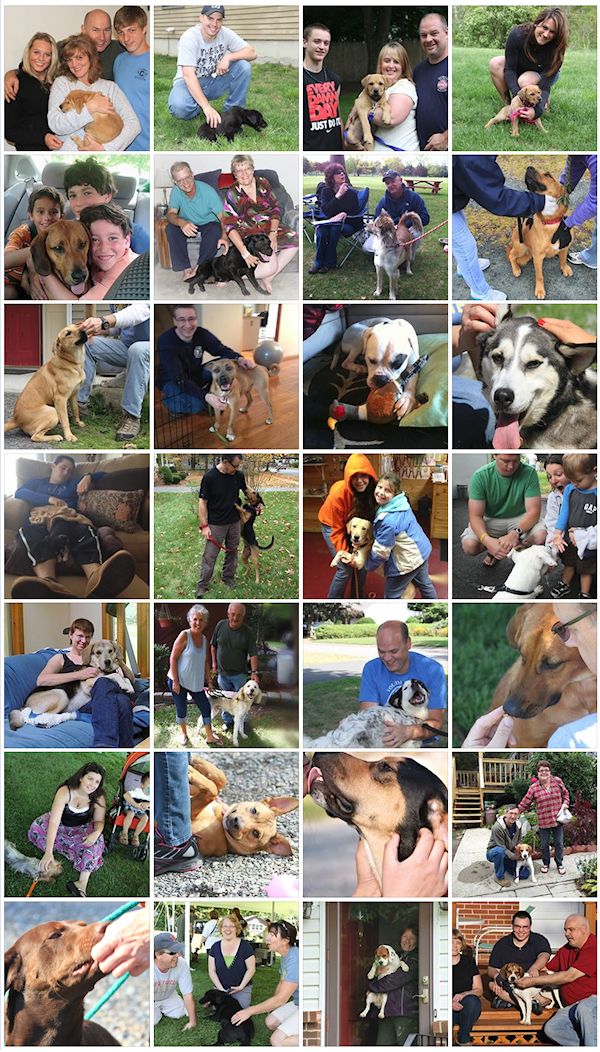 Thank you for a tremendous first year!
Watch for a local Double Dog party coming soon!