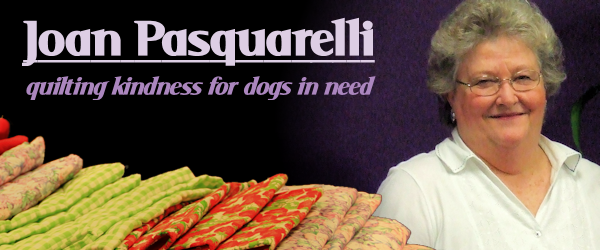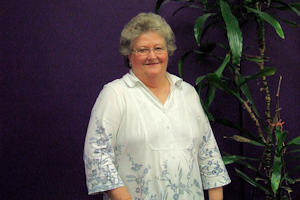 Joan Pasquarelli sat at her sewing machine for hours stitching quilt after quilt until there were 30 colorful sizes and shapes.
Her effort was a labor of love, one intended to offer comfort to the 17 rescued Ohio mill pups transported to New York by Pet Connection's Steve Caporizzo and the Companion Animal Placement Program (CAPP) with support from Dog House Adoptions and Pack Ethic. And that it did.
The material, an assortment of quilted fabric, cotton, and fleece, was donated by the Girls Organization of Fun and Service (GOOFS), of which Joan is a member. GOOFS, a group operating out of the Church of the Covenant United Methodist in Averill Park,  unanimously agreed that these dogs were another worthy cause in a long list of services they provide.
Meet the Girls' Organization of Fun & Service
GOOFS provides many services to our community, including but not limited to:
Making hats for the babies in the Pediatric Intensive Care Unit (PICU) at Albany Medical Center
Sewing the Kiwanis patches on the clothing of stuffed animals donated to Sand Lake, Hoags Corners and other local ambulance services for children during energencies
Crafting quilts, animal toys, clothing and many other items sold at the Holiday Bazaar each December
assisting the the church rummage and garage sales each year
We were extremely honored to know that the mill pups were included in their thoughts and Joan's effort.
Crafting 6° of Separation into Connection
Joan Pasquarelli is a member of both GOOFS and Curves of West Sand Lake – as are Edwina Randall, Peg Weiss. Curves owner Audra Bentley is on the board of Dog House Adoptions. So, it stands to reason the dog blankets and crate liners were passed through Audra.
Arranging to meet with Galye from CAPP, Lisa Caporizzo, and Lisa Neal at Healthy Pet Center in Delmar, NY, Audra delivered the large bundle of cheerful blankets and crate liners as she and Kim Clune also presented CAPP with $1000 check toward the medical expenses of the mill dogs.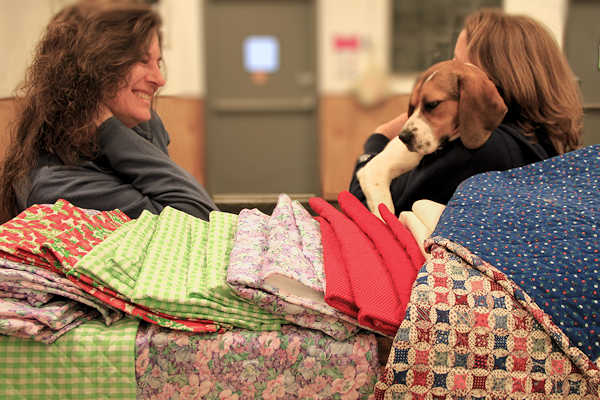 Joyful Acceptance of Creature Comfort
Joan's quilts of kindness received as joyful a response as Dog House Adoptions' financial support, bringing tears to the eyes of many present. Lisa Neal, who had cared for the dogs day in and out along with her staff, emphatically relayed her overwhelming gratitude for Joan's kindness, lovely work, and GOOFS' support.
What mattered most is what the dogs thought. Polly, Chopper and Sadie were obviously fans. Fearless marching in to see what was new, these pups made short work of snuggling in and enjoying the comfort.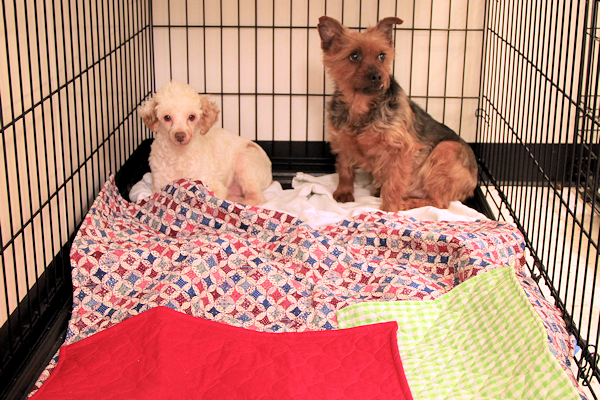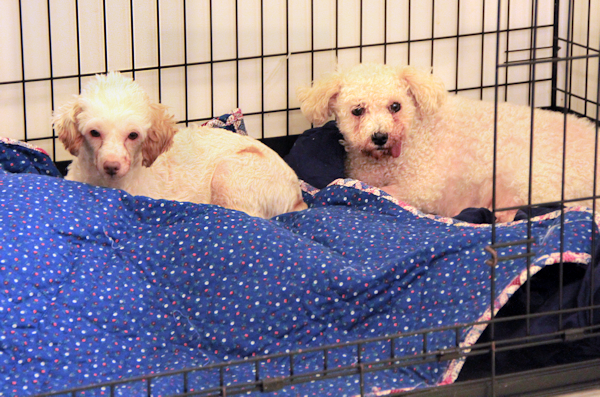 Thank You!
Joan, the members of CAPP, Dog House Adoptions, and the dogs who received these beautiful hand-made blankets and crate liners thank you for your time and talent. We also thank GOOFS for donating the fabric. Nothing makes us happier than seeing happy dogs, and you helped to make them happy.