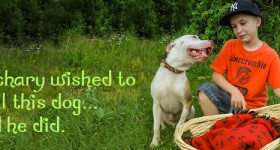 Zachary, at just 8 years old, sees a photograph of an ailing dog on his mom's computer. His tender heart is so moved that he makes his upcoming birthday wish right then and there.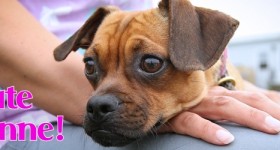 This happy, now-healthy, sweet, and brave puppy has the tenacity for survival, but Kate Lynn is also a Daug with a sad story to tell about why not to buy pet store puppies.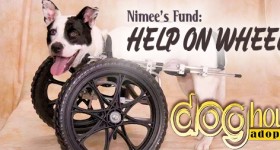 Disabled dogs love without impairment but, for dogs with mobility issues, a cart can offer the additional freedom to live a full and happy life.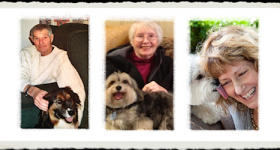 There are no words for how much we appreciate the Wolf family's support. Where words fail, actions speak loudest. Developing a sustainable microchip program that will help dogs in such a monumental way feels most fitting. We promise, Ina and Richard, to employ this in a manner that would make you proud.
What Love Looks Like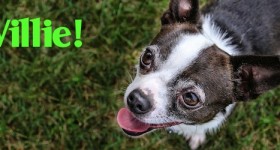 Willie the Wiley Chihuahua is now "¡Livin' la vida loca!"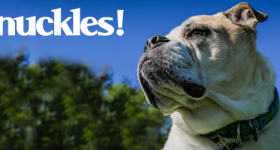 Knuckles is an English Bulldog lapdog who found his lucky break, a tender, loving home.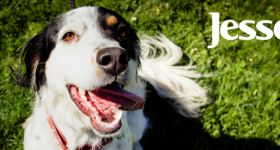 This is Jesse, a very happy and very energetic boy with a wiggly body, shining eyes, and wagging tail!
Dog House Adoptions is a verified shelter of the
petyourdog.com
community and supports its awareness program