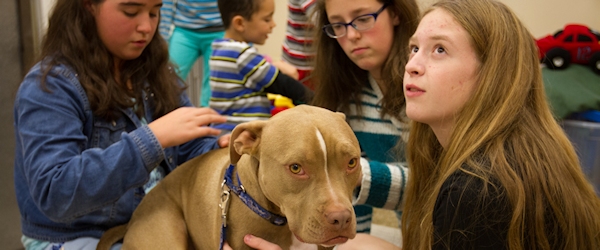 We are so proud to say that the girls earned 2 badges, Animal Helper and Public Speaking, by doing what comes naturally to them — caring about animals. Way to go, ladies! Thanks for taking care of our dogs, and thanks for inviting us to spend time with you!
What Love Looks Like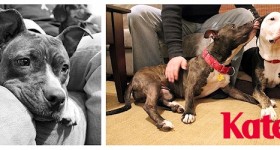 Katie is a very curious, playful girl! She is super gentle taking a treat from your hand and overall a very laid-back, mellow girl. She has playful bouts and enjoys playing tug with the rope or chasing after a ball and plays well with other dogs.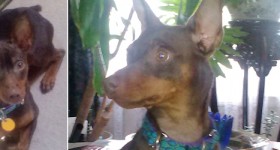 This chocolate miniature pinscher was pulled from the Schenectady Animal Shelter on January 2. Placed in a home with a loving couple, a fenced in back yard, and a 9 year old lethargic female dappled dachshund, this pup did his best to take charge! Bill Lundgren, this dog's foster failure (in a most heroic of ways), had this to […]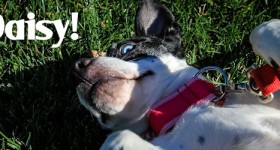 Daisy's pretty petals are many. Of course, with her blue and brown eyes, she's gorgeous – but her beauty runs deep.
Dog House Adoptions is a verified shelter of the
petyourdog.com
community and supports its awareness program