What Love Looks Like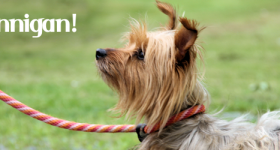 A face full of kisses and a huge heart wrapped in a furry little package!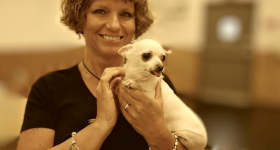 You helped Jemma take her first steps toward freedom, freedom from a life of physical output, confinement, pain and solitude.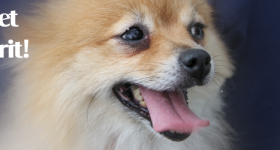 From the moment Spirit, a Pomeranian, was rescued from an Ohio puppy mill, her spirit was soaring. Her tail has never stopped wagging with gratitude.
What Freedom Looks Like
.
Watching these rescued mill pups take their first steps toward freedom warms the heart like nothing else. We are thrilled at the opportunity to help the
Companion Animal Placement Program
(CAPP) foster, promote the adoption of, and to help fund the veterinary care for these special dogs.
READ ALL ABOUT IT!
.
What Community Support Looks Like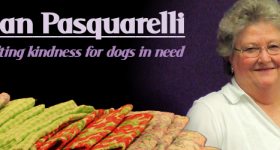 Joan Pasquarelli sat at her sewing machine quilting a labor of love to offer comfort to 17 rescued Ohio mill pups transported to New York.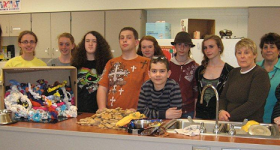 To the students, faculty and staff of the Brunswick/Brittonkill Central School District , Dog House Adoptions and CAPP salutes your kindness and support!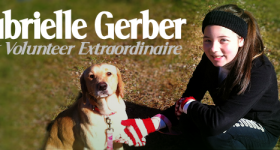 Gabrielle, a name meaning heroine, is truly a hero having worked with many of the 35 dogs placed during Dog House Adoptions' first year.
Dog House Adoptions is a verified shelter of the
petyourdog.com
community and supports its awareness program