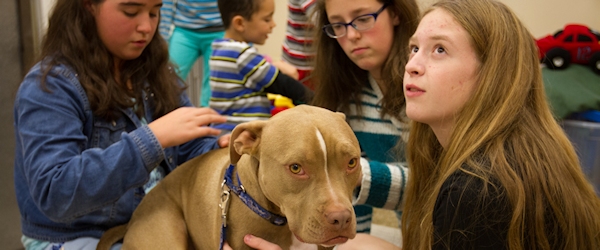 We are so proud to say that the girls earned 2 badges, Animal Helper and Public Speaking, by doing what comes naturally to them — caring about animals. Way to go, ladies! Thanks for taking care of our dogs, and thanks for inviting us to spend time with you!
What Love Looks Like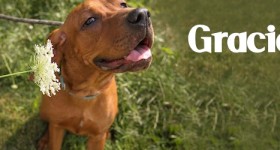 Gracie is a bouncing 6-month-old bundle of Coonhound mix sunshine with a goofy energy who brings joy to all she meets.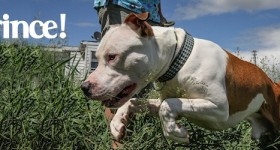 Prince has lived with kids his whole life, snuggling into bed with them to chase away the boogie man. He's also good and playful with other dogs.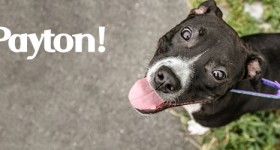 You won't find a better home companion than Payton, a black and white pitty pup, to sweetly follow you to the ends of the Earth.
Dog House Adoptions is a verified shelter of the
petyourdog.com
community and supports its awareness program