Big News!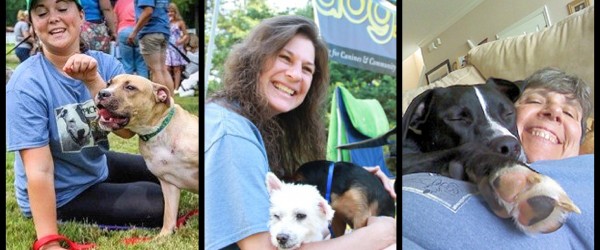 With a series of exciting personnel shifts at Dog House Adoptions, we'd like to re-introduce ourselves! All 3 of us have been involved with Dog House Adoptions for some time, Audra being a founding member, and we have come to love this organization enough to serve as its legal guardians.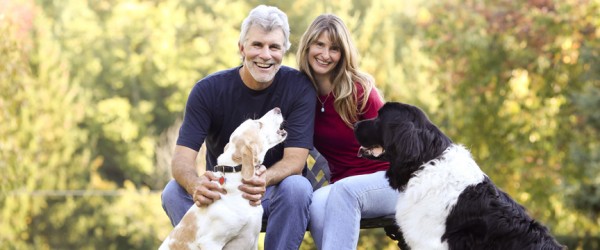 Dog House Adoptions says a bittersweet goodbye to two founding members, Kim and Tim Clune, but only in terms of board participation. We are beaming with excitement about their new directions, their continued support for Dog House Adoptions and each other, and their many years of continued service to rescue dogs.
What Love Looks Like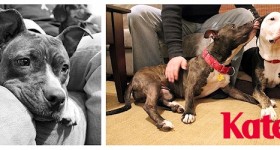 Katie is a very curious, playful girl! She is super gentle taking a treat from your hand and overall a very laid-back, mellow girl. She has playful bouts and enjoys playing tug with the rope or chasing after a ball and plays well with other dogs.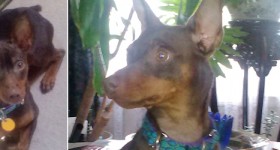 This chocolate miniature pinscher was pulled from the Schenectady Animal Shelter on January 2. Placed in a home with a loving couple, a fenced in back yard, and a 9 year old lethargic female dappled dachshund, this pup did his best to take charge! Bill Lundgren, this dog's foster failure (in a most heroic of ways), had this to […]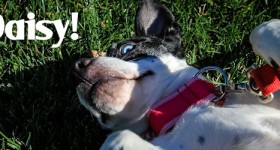 Daisy's pretty petals are many. Of course, with her blue and brown eyes, she's gorgeous – but her beauty runs deep.
Dog House Adoptions is a verified shelter of the
petyourdog.com
community and supports its awareness program