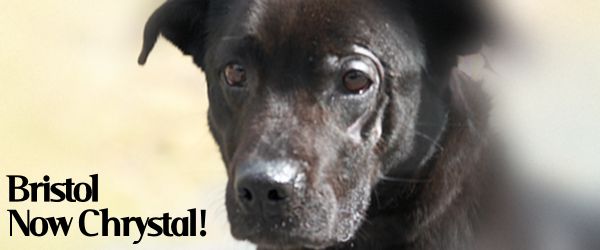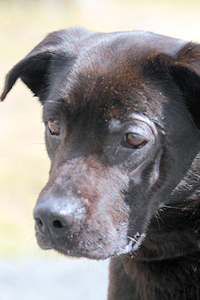 Hi! I'm Bristol, a speedy, sturdy Nascar Lab Blend. I also love to spoon under the covers and gently smooch treats from your fingers.
Caught speeding through Pittstown on February 19, 2012, Bristol was named for Tennessee's Bristol Motor Speedway.  Not only is she race track fast, a sturdy build, and fueled by treats, but Bristol featured a rather oval shape not long after she arrived at our door.
Bristol was pregnant and her litter was delivered on March 19th. Even with passengers on board, Bristol didn't slow down one bit, leading us to believe that she's fairly young and very healthy. All puppies are now in homes, but Bristol still waits.
Bristol loves people, wanting to park in your lap for a good long pit stop. She snuggles in bed, spooning you under the covers with her head on the pillow. And she has no issues with being crated for short periods of time. Her companionship is readily apparent on walks. She'll stay close to you, not pulling at the end of the leash… but for when she spots the occasional cat or car.
Like a prestigious logo, Bristol once featured a good sized road scar over her left eye. We believe this wound may have occurred during breeding, as can happen. Somebody had cared for Bristol medically, shaving the wounds for better mending, but she was then left to the streets. These wounds are now fully healed and covered by Bristol's beautiful black coat. To look at her now, you'd never know how much she's been through. Her tail just happily wags when she's in good company.
Whatever her back story, Bristol is the poster girl for why house pets should be altered. All it takes is one escape. Dogs are left in precarious positions. Rescues are left caring for up to 4 or more dogs rather than a single stray. Please be sure your pet is safe today.
ADOPTED!
The instant she entered her new living room, Bristol made herself at home on the corner of Diana's couch with a perfect view of her new back yard. And her new pet parents were thrilled about it. Joseph got down on the floor and played with this happy little dog as toys flew through the air. Bristol was all about the play and she slept at Diana's feet her first night. She has constant snuggles, head pats, play time, full run of the house and a permanent place on what is now "her" couch. And her name is now Chrystal,  a sparkling representative of what the joy of rescue looks like.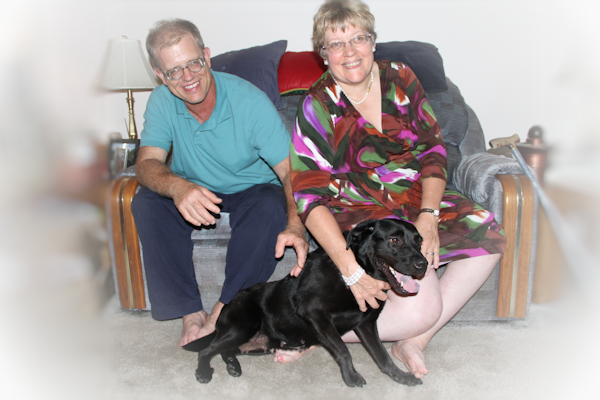 Several wonderful notes have come from Diana since adopting Bristol/Chrystal:
July 30th: We got her a harness with matching collar at Benson's along with a collapsable crate & some grain-free dog treats. She has settled right in & has to have one of us in her sight at all times. She came back to bed with me this AM when Joseph went to work. She hung out in the kitchen w/ me last night when I cooked dinner & she enjoys her walks w/ Joseph. We went to my mom's on Sat so she could meet her, & Chrystal trotted upstairs, opened the door with her nose, & promptly jumped on 1 of the beds, but got right off when my mom told her to. At night she will sleep on my feet for awhile, then she jumps off & sleeps on the carpet in the bedroom. She has the run of the house when someone is home, & she is fine. We are so lucky to have found her, but I think she picked us out! We will be forever grateful that you were at the adoption clinic with her, & we couldn't be any happier! Thank you for everything!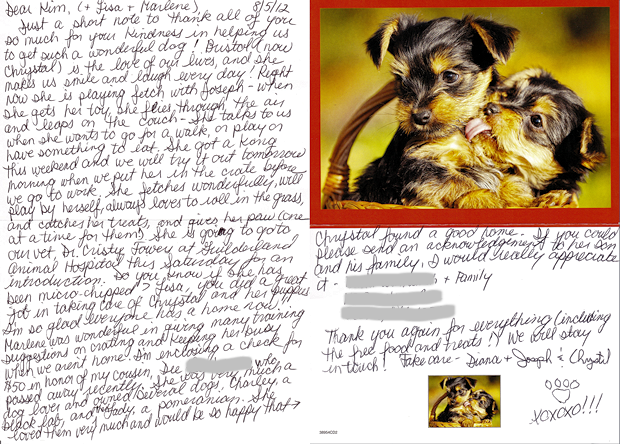 August 15: The certificate for Dee was wonderful and her son and his wife commented on how personalized it was in their thank you note to us. The vet visit went OK on Saturday, even though she was not happy around the other dogs (which we knew in advance). Unfortunately, she tested positive for Lyme disease and is now on antibiotics for 30 days, which should clear things up. We did get her microchipped also, and Dr. Towers says we got a wonderful dog! The vet told us that many dogs don't get along with other dogs either, although, as you know, she is a great "people dog!" That's all we need! I've received many compliments on the great picture you took of the 3 of us, as well as the shelter sketch. I check your website weekly for updates on all your wonderful dogs! You and all the people at Dog House Adoptions are wonderful, caring people who truly care about all the dogs and their future owners, and I tell everyone where we got such a great dog!

Take care and please keep in touch!
XOXOXOXOXO!!!!

Chrystal & Diana & Joseph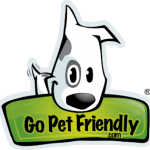 Bristol's Sweet Sponsorship Friends
A huge thank you to Lisa Drury, a reputable lab breeder in Nassau, NY, for supervising Bristol's birthing event and for the socialization of her precious pups after arrival! For more on that, read the "Pit Crew Puppy Chronicles: Growing Up Pup," Lisa's observations about Bristol and her pups. Here is an excerpt:
March 28

Other than Krazy Lucy, Bristol is my first experience with a rescue dog. It is interesting to learn what she is all about. I'm cautious, because I don't know her background. Her scarring says she had it rough just before she was rescued. So far I know this. She loves food, but doesn't gobble it up. She will probably be good with other dogs, AFTER her pups are out of the picture. She chases kitties ! She loves to snuggle. She likes to lay across my feet. She love affection. She is very house trained and will woof and carry on to get my attention if she needs to go out. She has a gentle mouth when I hand her food. And… she likes oranges. We shared one tonight.
Thank you, Kate O'Hara, Lisa Drury, and all the Friends of Bristol, for pooling your resources to fund Bristol's spay. You have shown that sponsorship doesn't have to cost a fortune when many friends band together for a common goal.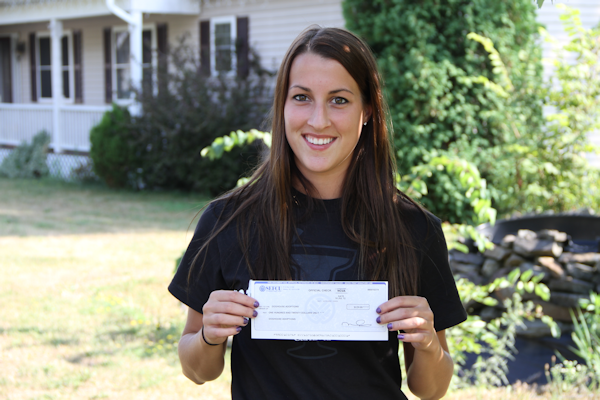 Thank you, Amy Burkert of GoPetFriendly.com, for transporting Bristol home from her spay, playing a part in preparing her for the best adoption experience possible!
And thank you, Chelsea Conlin, for creating and posting this beautiful shelter sketch of Bristol at the I Love Rescue Animals site!