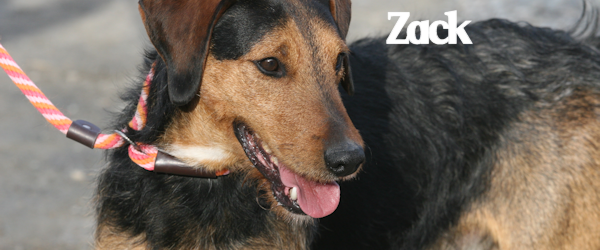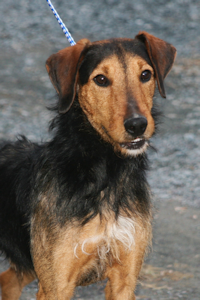 Airedale Party Mixer
Young Male
Neautered and Vaccinated 
I'm Zack and I'm told I have charismatic charm. As far as I know, I'm just me – a down to earth guy who likes to have fun.

Hailing from Pittstown (brought in May 21,2011) Zack is a charismatic Airedale mix with an air for mixing it up. Zack likes big bones, big meals, big toys, big cars, and big jewelry (just kidding about the cars and jewelry) … to go with his BIG personality.
With an enormous sense of humor, Zack is "that guy" at the dog party. He gets the other dogs all excited and then tears around the play yard in celebration. He has a particular penchant for female dogs and LOVES to be chased by them. With males, he likes to play alpha, regardless of his ability to fill those shoes. He doesn't yet realize that this behavior could get him bounced.
Hand shy at first, Zack is very alert. He stops to note when your voice changes – a quality that indicates he'll be the trainable sort. Zack is fully house trained and good on a leash after a few minutes of settling down. Since nothing phases him, just about any household suits him. And now he's found one…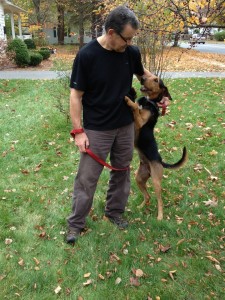 ADOPTED!
Zack found himself a brand new family with Paula and Patrick. He is totally down with that – or up if you measure by his excited jumping! We knew this relationship was the perfect fit when Zack threw Patrick off balance and Patrick fell into the lawn rolling around and laughing with his new best dog friend.
We're so happy for this beautiful boy who always melts into a puddle at human touch and who would struggle to reach for your hand from his kennel.
Congratulations, buddy! You hit the doggie jackpot!