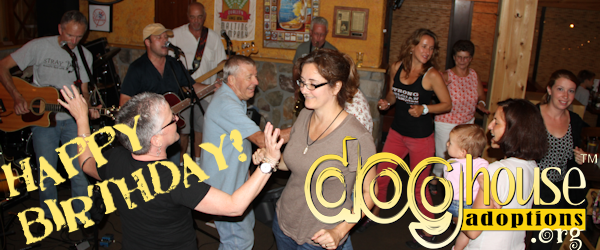 On August 9th, Dog House Adoptions celebrated our first birthday at Brunswick Barbecue and Brew with The Stray Dogs, Steve Caporizzo, Companion Animal Placement Program, Zumba, Raffles, and dancing all night long!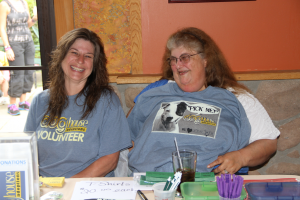 Thank you, thank you, thank you for coming out to celebrate. Your presence raised $1146 toward helping more dogs! And we're ready to put those funds to good use!
Year One: Looking Back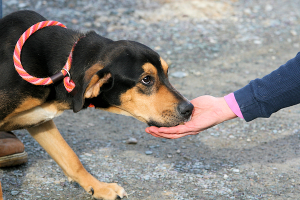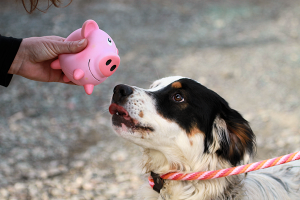 Fourteen dogs, strays of all shapes and sizes, sat waiting for somebody to notice their addiction to head scratches, playful quirks, and endearing personalities. Captured by Rensselaer County dog control officers, these dogs had been placed in 5 day holds and never claimed. Dog House Adoptions was founded to help them thrive.
Our board was formed by Rensselear County dog lovers who cared enough to make a difference:
Tim Clune took the helm as President our first year. With more than 15 years of dog rescue experience, Tim's hands-on dog handling and organizational expertise has been invaluable.
Lori Harris applied her non-profit work to the role of Board Secretary. Jumping through 501(c)3 registration hoops with ease, Lori most cherishes spending time with the dogs, whether handling them at clinics, taking them for daily walks, doing home visits, or meeting with volunteers who love doing the same.
Audra Bentley spent her first year drinking in knowledge about the importance of rescue which she now shares with others. Audra also plays chauffeur to our dogs, handles them at clinics, has mastered the ropes of dog placement, puts the fun in fundraisers, and she does it all while using her business skills to managing the books.
Kim Clune weaves together her marketing and rescue experience to celebrate each dog's unique traits and to attract that perfect adoptive family. She also engages volunteers with fun projects that share beautiful messages of hope for all rescue dogs, and she rallies the dog-loving community to support extra special dogs in need. Kim has taken on the role of president for year two.
These four people are just the tiny tip of a behemoth of an iceberg. "Year One" triumphs belong to every amazing volunteer, donor, adopter, and supportive business who gave hope and homes to 35 Rensselaer County stray dogs. Many of these people are listed below.
Year Two:
We've Already Begun. Join Us!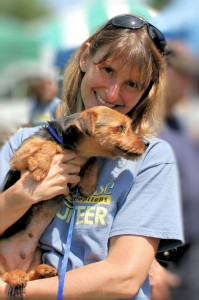 Mill Dog Rescue
Organically growing to include puppy mill rescue at the invitation of Lisa Caporizzo, we began our supporting role for 17 Ohio puppy mill rescues in April with the Companion Animal Placement Program and Steve Caporizzo's Pet Connection. (Coinciding with our founding on April 13th, this work is partly why we belated our birthday celebration.) Aside from working toward rehabilitating and homing the dogs, education has become our greatest tool against public perpetuation of puppy mills.
Building Our Foster Network
We've moved from a kennel-based rescue to one comprised of loving, patient foster homes. This shift will better suit the acclimation of all rescue dogs, but especially the hands-on needs of the mill rescues. Please spread the word and help our foster list grow. Better yet, apply to foster today!
Learn more about our foster program.
Help Local Dogs: Volunteer!
Helping dogs within our own community, we are happy to announce that Healthy Pet Center has offered space in their Troy location to showcase our dogs where they'll be best seen and loved.
Before we can call Healthy Pet Center our home, we'll need folks like you to sign up for dog walking and playtime so as not to overburden the staff. Help us to form a terrific relationship with the Troy community, moving more orphaned dogs into the homes they deserve.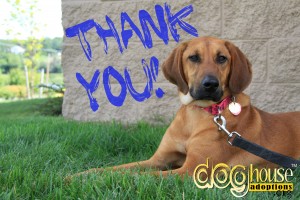 The Grand List of Thank Yous
We would accomplish next to nothing without the help we have received from so many kind and caring individuals.
Our Volunteers
We most sincerely thank our valiant volunteers Lisa Drury, Kate O'Hara, Marlene Wagner, Georgia Rella, Joanne and Gabrielle Gerber, Joan Michaels, Tiago Rigante, Debbie Beaudoin, The Hempel Family (Tracey, Luke and Morgan), Amy Burkert, Stacy Wolf, Dawn Niebuhr, Kelly Schmidbauer, Jessica Zindle, Joan Pasquarelli and G.O.O.F.S., Curves of West Sand Lake members, Tamarac High School Freshman Class (Class of 2016), and the Brunswick/Brittonkill Central School District's 6th Graders (2013), Zumba instructors Erin McCue and Monique Duval, and our beloved Stray Dogs whom we have adopted with our whole hearts.
Our Donors and Adopters
This list is lovely and long. Thank you all for making the rescue of these dogs happen. You are their best end result and you have much to be proud of.
Pet Related Businesses
Thank you to GoPetFriendly.com for not only making pet travel easy and fun, but for supporting 6 spays and neuters and coming to transport them. Thank you also to the Healthy Pet Center, Pet Spas of America, The Honest Kitchen healthy pet food, Creekside Kennel, Thundershirt, and Bark4Green healthy pet treats, author Bethanne Elion, and the ASPCA – Don't Shop 'til They Stop.
Veterinarians
From your quality and compassionate services to your adoption clinics and donations, we so appreciate you Chathams Small Animal Hospital, Nassau Veterinary Clinic, The Animal Hospital, Miller Animal Hospital, and Oakwood Veterinary Clinic.
Human Service Businesses Supporting Dog Rescue
Your care is especially appreciated for going above and beyond the type of services you offer. We're thrilled to have you on our team Curves of West Sand Lake, Brunswick Barbeque and Brew, Uncle Marty's Adirondack Grill, Brunswick Tractor Supply, Tremont Lumber of Averill Park, Karen Miller – Thirty-One Independent Director, East Geenbush Chiropratic, Capital Care Family MedEsthetics, Carli Drake – Avon Independent Sales Representative, Karen Olewnick – Pambered Chef Independent Sales Representative, Shar Lee Coiffures & Day Spa, Bountiful Blooms, Price Chopper, Hannaford, Hometown Dinner, and Vineyards Wine & Spirits.
Cheers to more dogs being rescued in the year ahead!