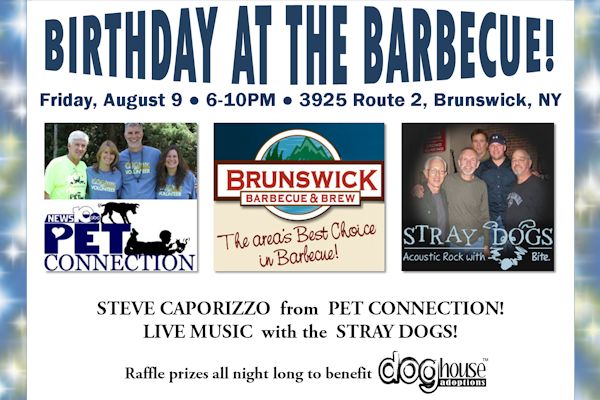 Join us Friday, August 9th  from  6-10pm!

3925 Route 2, Brunswick, NY
Have we got a party planned for you! (Yes you, no dogs involved.) The occasion? To celebrate the success of Dog House Adoptions' 1st year and our plan to help dogs going forward. You don't have to adopt to keep us running strong. Come for the fun, support the rescue, and leave the heavy lifting to us!
The Who's-its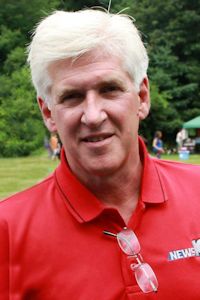 6 PM: Gather 'round to grab your table, order some food, and get to know us!
7 PM: Steve Caporizzo from Pet Connection will share about how his Ohio puppy mill rescue missions change lives.
6-9 PM: Chat with volunteers from Dog House Adoptions and the Companion Animal Placement Program. Learn how dog rescue and fostering doesn't just help dogs, it rescues people's hearts.
8 PM-Close:  Dance to folk rock favorites all night long from the Capital Region's own Stray Dogs Band! Hear "PICK ME!"  the original song written for Dog House Adoptions' video – voted Best Video Finalist 2013 by DogTime Media!
The How's-its

Freebies
The first 35 people in the door get a free 6-flavor-sampler "Doggy Bag" and a $5 coupon from The Honest Kitchen! Pet food from the Honest Kitchen is 100% human grade and meat sources are responsibly farm raised or wild caught. These GMO free, hormone free, antibiotic free whole foods are better than what most people eat, and people can too if so inclined!
Zumba Dance!
Kick off the night  – literally! Starting at 6:00, make a $5+ donation and get some Rumba in your Zumba! You've heard of Zumba dance, now you can try it! Zumba instructors will donate 30 minute increments of dance time to get you rocking to the beat and laughing in the street.
Buy your Tickets. Take a chance!
Prizes will be drawn all night to benefit the dogs at Dog House Adoptions.
This event is rain or shine – thanks to Goose offering up the Brunswick Barbecue and Brew, a perfect dining and music venue, and to Joseph Adamo's tent rental in Wynantskill. (If you need a tent, call Joe  at 518-283-5805. He's got the best tent rental service and price around.)
Get your limited edition commemorative tee for $20!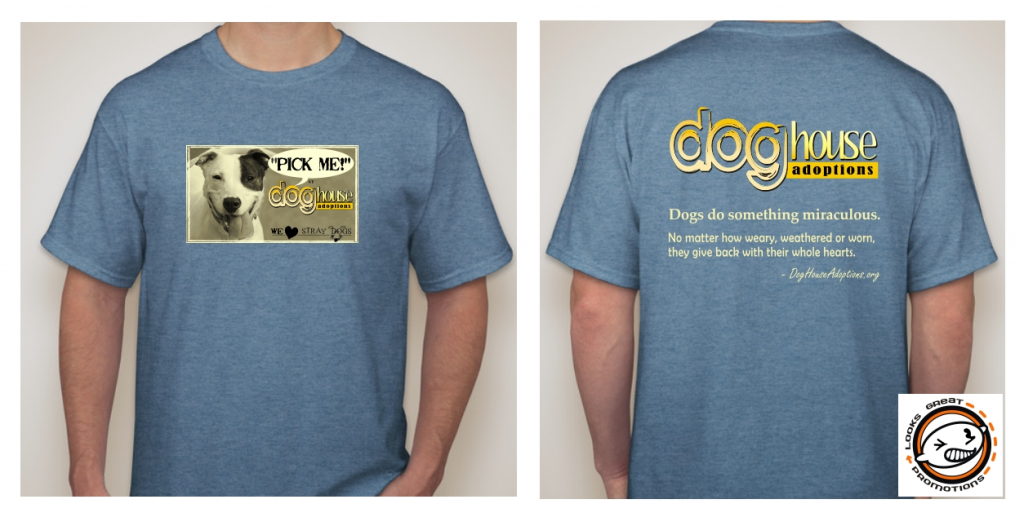 The What's-its
Bring your bucks to tempt lady luck! Here's a sneak peak at your potential winnings, raffle items donated by our local people and businesses, with more on the way. We'll call each winner and you can pick up your prize at Curves of West Sand Lake – unless you're a die hard and stay 'til the end.
PERFECT RAFFLES FOR YOUR PERFECT PETS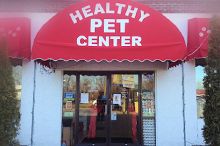 $200 value Darling Doggy Stroller Packed with Healthy Pet Center Treats and Goodies
Walk your small dog through the park in style and pamper them every step of the way thanks to Healthy Pet Center! (HPC graciously houses CAPP's mill dogs when they arrive from Ohio.) You'll find stores located at 237 N Greenbush Road, Troy and 154 Delaware Avenue, Delmar. Visit Healthy Pet Center online and on Facebook!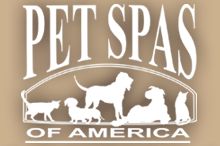 $150 Pet Spas of America Gorgeous Grooming (or Pet Lodging) Gift Basket
Use the $100 certificate toward grooming, daycare or lodging and enjoy the beautiful basket of fresh breath and coat supplies. Win one for you or give it as a generous gift to a pet loving friend! Pet Spas of America sets the standard in quality pet care. (Our board president takes her Newf there!) Located at 637 Loudon Rd. in Latham, NY, you can also find Pet Spas of America online and on Facebook.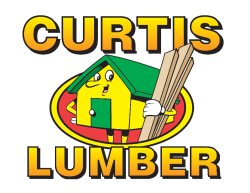 Drills and Dog Beds from Curtis Lumber
If you're a home improvement fanatic, enter to win a cordless Black and Decker 4-Volt Max Gyro Screwdriver and a stylish fleece dog blanket that comes in black with white paw prints.
Have a project for you and a friend? Take two chances to win. Curtis Lumber donated doubles of each!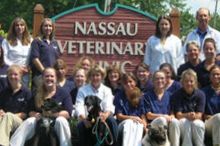 $50 Care Certificate from Nassau Veterinary Clinic 
Nassau Veterinary Clinic has provided quality and compassionate care for our rescue dogs as well as the mill dogs we've helped support through CAPP. Their state-of-the-art office is located at 3930 US Rte. 20 in Nassau. NY.  Visit the Nassau Veterinary Clinic website and Facebook page.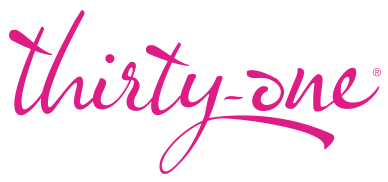 Thirty One – Zipper Pouch with Dog Leash, a $25 Gift Certificate, and Extra Dog Goodies
Walk your favorite four-legged friend in style with a cute leash that will coordinate perfectly with your pouch by Thirty-One! And put $25 toward your own favorite purse, tote, or what have you thanks to Thirty-One Independent Director, Karen Miller!
Delectable Dog Treat Basket
Because dogs can never get enough treats… And, if you have a dog, you know. (Thank you, Lupita Furnari!)
Handmade Dog Bed
Tuck your pooch into bed in comfort and style made with love. (Thank you for the donation, Gayle Blakesley!)
RAFFLES TO CHEER YOUR OWN HEALTH AND HAPPINESS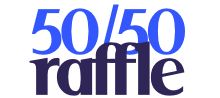 The 50/50 Raffle
The more you play, the better it pays- for you and for the dogs! Satisfy your thrill for calculated risk. It could prove profitable for your financial future! When it's for a good cause the choice is easy!

East Greenbush Chiropractic Care Package
Valued at over $150 each, you get 2 complimentary consultation visits, an exam and X-rays from Dr. Richard Shade. East Greenbush Chiropractic is located at 569 Columbia Turnpike in East Greenbush. Phone # 477-5000. Visit EGChiro.com and find them on Facebook.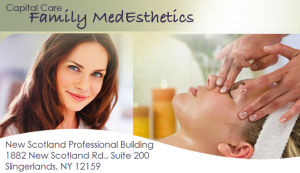 $150 Certificate to CapitalCare Family MedEsthetics
Use this gift card toward any medspa service from Microdermabrasion to and Intense Pulsed Light Treatment. You'll find CapitalCare at the New Scotland Professional Building, 1882 New Scotland Rd., Suite 200, Slingerlands, NY 12159. Phone # 477-5000. Visit CapitalCarefamilymedesthetics.com.

$100 Gift of Health Basket from Curves of Sand Lake / North Greenbush 
Keep fit as a fiddle with a Free Month membership certificate, tee shirt, lighted key chain, Bio Multiple Vitamins, and a pedometer. Curves is located in the 43 Mall in West Sand Lake. Visit them at Curves.com and on Facebook.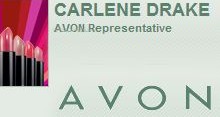 $70 Avon Basket: Summer Must Haves
Protect yourself from pesky pests with this basket of summer necessities. Inside you'll find two types of Skin So Soft Bug Guard sprays, lotion, towelettes and anti-itch spray. Who doesn't need that? (Thank you, Carli Drake, Avon Independent Sales Representative!)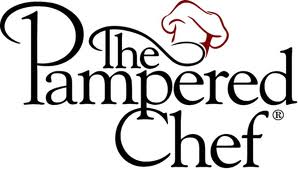 Pampered Chef Cooking Show and Recipe Book
Invite your friends and host a cooking show! Learn something new and try some new Pampered Chef items to make cooking a breeze. (Thank you, Karen Olewnick!)
A Wonderful Wine Basket
Perk up a picnic on your front lawn. Invite a neighbor. Wine makes for good times and good friends. (Thank you, Milo and Minnie Lewis!)
A Magnificent Martini Basket
Mix it up and pour it perfectly. We think martinis are fantasticini! (Thank you, Charles Rabito!)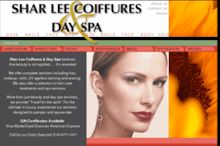 Free Hair Care Certificate from Shar Lee Coiffures & Day Spa
You've groomed your pet to perfection. Now it's time for you to turn heads! Shar Lee Coiffures & Day Spa is just the ticket. Located at 1614 Columbia Turnpike, Schodack Center, you can also visit the Shar Lee website and Facebook page.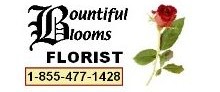 Bountiful Blooms Florist Certificate
Flowers can turn an ordinary day into a festive event. Pick out some for that special friend or even yourself. Bountiful Blooms delivers! Bountiful Blooms is located at 1598 Columbia Turnpike, Castleton-on-Hudson. Visit Bountiful Blooms on the web  and on Facebook.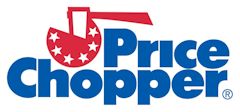 $25 Price Chopper Grocery Gift Card
Price Chopper offers the freshest foods at affordable prices with personalized customer service. This gift card may be redeemed at any Price Chopper location and it comes thanks to Price Chopper in East Greenbush, NY.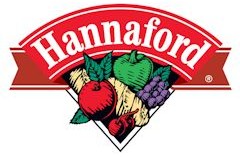 $25 Hannaford Grocery Gift Card
Hannaford knows that you expect the highest-quality produce, meat and deli products; good prices and great value; and first-class customer service. You'll surely find that here. This gift card may be redeemed for products at any Hannaford location. It comes thanks to Hannaford in West Sand Lake, NY.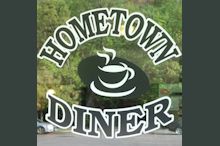 $15 Hometown Diner Gift Card
$15 gets you a whole lot of value for your buck. Love breakfast? At the Hometown Diner, it's served all day. You'll love their fresh burgers, select deli meat, fresh eggs, vegetables, salads and panini! Hometown Diner is located in the 43 Mall in West Sand Lake and you can also find them on Facebook.
Beckman Vineyards Sauvignon Blanc and Wicker Wine Tote
This bottle comes complete with a wicker wine tote including two classes, an opener, and grape themed cloth napkins. Thank you to Vineyards Wine & Spirits located at 501 Columbia Turnpike in East Greenbush (477-9242) and to Tim & Kim Clune for the wicker wine tote.
DANDY DOOR PRIZES!
We have 10 each of the exciting items below. Chances are good that you'll walk away with one of them!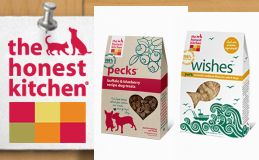 $20 worth of Wishes and Pecks Dog Treats from the Honest Kitchen
Pecks are bite-sized buffalo and blueberry cookies for pups of all sizes. Wishes are grain-free, wild caught haddock treats for dogs and cats. Learn more about Wishes and Pecks at The Honest Kitchen website or visit them on Facebook.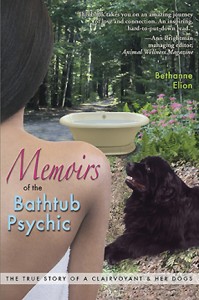 Memoirs of  Bathtub Psychic,
The Perfect Summer Read!
Memoirs of the Bathtub Psychic – The True Story of a Clairvoyant and Her Dogs is the heartwarming true story of a woman's relationship with her Newfoundland dogs, who teach her to trust in the psychic abilities she was afraid to acknowledge for many years and to cultivate her instincts for holistic healing and animal communication.
Ten copies were graciously donated by the author, Bethanne Elion.
ASPCA "No Pet Store Puppies!" Gift Pack
In honor of their Don't Shop 'til They Stop campaign against puppy mills, the ASPCA gift pack includes:
We Are Their Voice Orange ASPCA Tote
and 2 lucky people will get reusable ASPCA water bottles too!
Thank you for supporting the pups!
Friday, August 9th  from  6-10pm!

3925 Route 2, Brunswick, NY