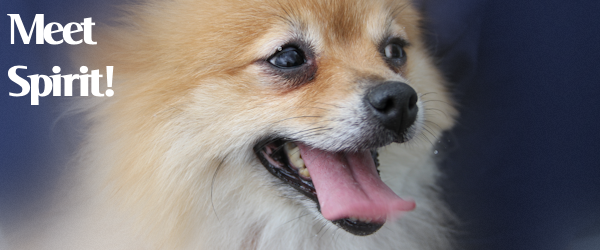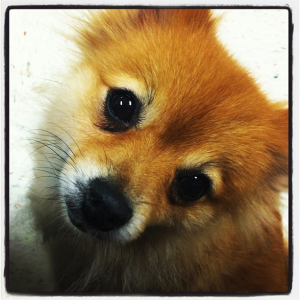 Pomeranian
4-5 Years Young
Spayed an Vaccinated Female
Little Spirit lives up to her name. From the moment she was rescued  from an Ohio puppy mill, her spirit was soaring. Her tail has not stopped wagging with gratitude.
For reasons unknown, she does not have vision in her left eye, but it does not bother her a bit. She is a very happy girl who loves playing with toys and getting her belly rubbed.
When Spirit wants your attention, she will wave her paws in the air for you. And when you pet her, she leans in with her hole body. While Spirit can contentedly sit in your lap all day long, she can also enjoy of game of "circle the toy" all by herself. But you'll love her so much, you won't want her to play alone.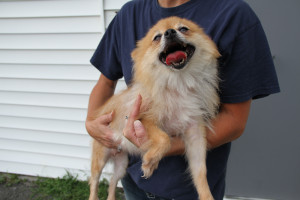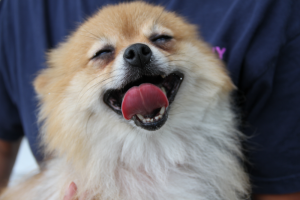 ADOPTED!
Spirit found her best place in life. Happily, she freely gives to and receives gobs of love from her brand new family. This is a most dramatic improvement over the life Spirit once knew. It is with most sincere gratitude that we say "Thank you!" to the family who now provides Spirit with a little slice of deserved heaven right here on Earth.
Spirit was adoptable through the Companion Animal Placement Program Inc. (CAPP) with support from Dog House Adoptions.