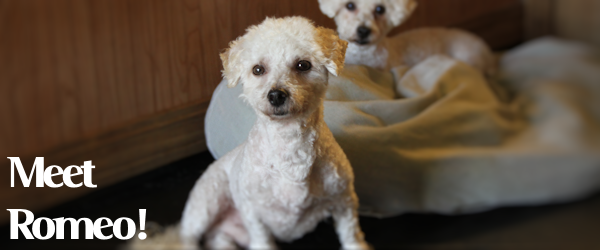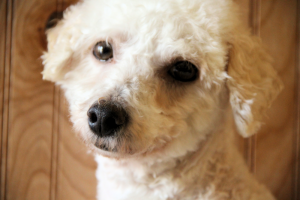 Bichon Frise
6-7 Years Young
Neutered Male
Romeo is the quiet, sensitive type who steals your heart with narry a word. With this little fella, the love lives in his eyes.
Romeo came from an Ohio puppy mill in late August. His first lesson in his new surroundings was that touch is something he likes, a lot.
Unlike most dogs, Romeo doesn't yet run after you looking for a good snuggle. He waits patiently, hoping you'll notice him. Once you ease your hand in his direction, he raises a hind leg and rolls ever so slightly to one side, you know, to make things easy for your belly rub. He's considerate like that, always putting you first. And we've got the whole routine on film…
ADOPTED!
Isn't Romeo the perfect guy? He was looking for his perfect love and found somebody who understands that his life hasn't been good for a long, long time. He found a kind soul to show him how great life can be. Congratulations, Romeo!
Romeo was adoptable through the Companion Animal Placement Program Inc. (CAPP) with support from Dog House Adoptions.