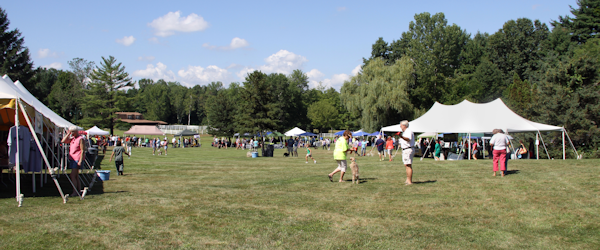 Crisp, white tent tops pitched toward blue skies while festively colored satellite tents lined the forest edge. As Audra and I drove past The Animal Hospital 's sweet, wooden footbridge arching over a pond surrounded by rolling green hills, excitement coursed through to my toes. The tents and grounds were soon to be filled with solid, spotted and striped dogs and cats of all sizes and shapes –  animals from 25 rescue groups in New York State's Capital Region – and more than 3000 people.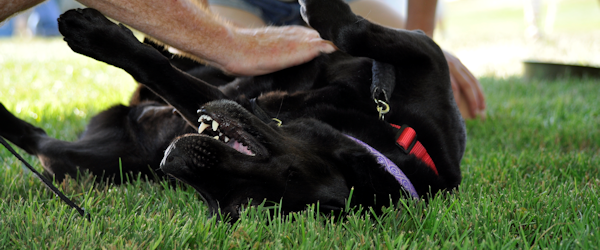 Our darling dogs, chauffeured by volunteer escorts, cheerfully smushed their faces into the lawn and lolled playfully on their backs as Steve Caporizzo, News 10 weatherman and Pet Connection host, welcomed people to meet these furry guests of honor. And, as Steve predicted, the sun would shine and adoption applications would pour in.
Country music from WGNA 107.7 livened things up until the talented fingers of Vinnie Leddick, singer/songwriter often headlining at Saratoga Springs' Sagamore Hotel, danced across his guitar. All day long, folks shimmied and shook, scratched the chins of plenty of dogs and cats, and dined on mouth-watering delicacies served by Creo and Bountiful Bread. In return for the eats and entertainment, guests brought thousands of dollars in pet food donations for rescue – enough to stuff solid a 6′ x 10′ trailer!
In a grand community effort, local businesses provided more than 40 donated gifts valued at over $6,550 for the Raffle and Auction. There were big winners, to be sure,  walking away with Yankees Tickets, full dinners, a year's worth of pet grooming and more.
The biggest winners were the adoptable pets. There were face-licks, belly rubs, treats, walks, and even a few dips in the pool. Our five dogs received 8 applications from beautiful people with huge hearts and welcoming homes.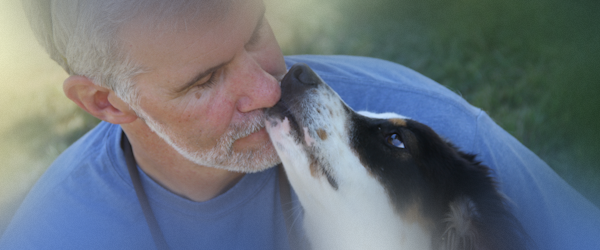 Jesse, the dog everybody's heart went out to, is now romping with a senior dog friend, two playful yet gentle little girls, and two parents who have a heaping helping of patience, love and desire to offer a wonderful life to all involved. We sincerely wish there were three of Jesse to go around. All applicants were truly superb. We'll be busy lining up four more home visits this week for lucky dogs Bristol, Miles, Duffy and Seve, a poodle mix who as waiting to enter our program. There are 14 great dogs like him who we'll be bringing in soon. Watch our website for new listings in the coming week!
Pet Adoption Day 2012
Hosted by The Animal Hospital and Pet Connection with Steve Caporizzo!
http://www.doghouseadoptions.org/wp-content/tn3/2/2012.07.21PetAdoptionDay190.png
.
We are tremendously grateful for the hard work of
.
A heaping helping of thanks goes to our very own dedicated volunteers: Georgia Rella, Jessica Zindle, Marlene Wagner, Lisa Drury, and Kate O'Hara. The dogs couldn't have been there without you. Their success is your success. Be very, very proud of what you have accomplished together.
FACE LICKS TO YOU ALL!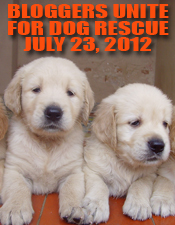 This post is in honor of Bloggers Unite for Dog Rescue, a special online global event held on July 23, 2012 stressing the importance of dog adoption. BTC4animals.com is proud to partner with Blog Catalog, Dog Rescue Success and YOU to harness a global online community to help save the lives of dogs in need.