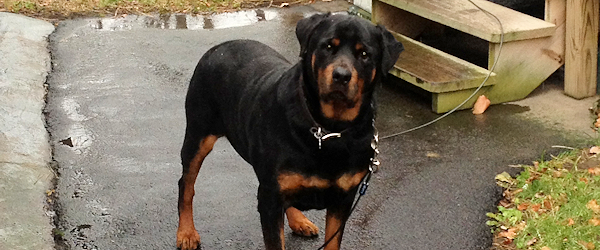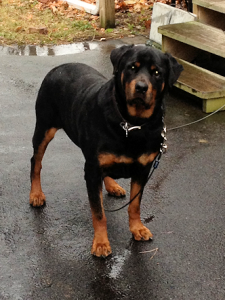 Ridiculously Handsome Rottweiler
A Good, Big Boy
6 Years Young 
Cain is an absolute love and his affection easily extends to children and small dogs (although not cats or large dogs). Raised with a pug and a poodle-mix, Cain has been deceived. He thinks he's part of the "little dog" pack and he has no idea that he weighs 125lbs – until dinner time comes. Only then does his appetite make him realize that he's a whole lot of dog to feed. He really loves to eat and he comes with a clean bill of health.
ADOPTED!
Cain's people were no longer able to keep him due to unfortunate circumstances but he's got a new family now! Cain, a true companion, has been a good and loyal friend to his former family, and he'll continue to share his love in his new situation. As a courtesy listing, we won't likely get updates on Cain's progress, but we're so happy for this wonderful boy and celebrate his second chance all the same.