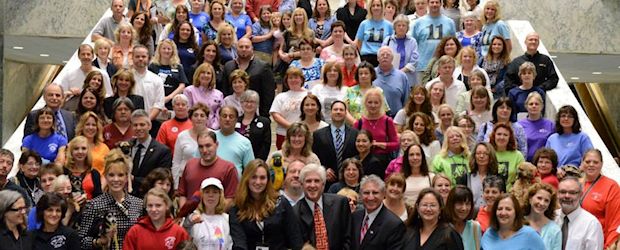 Calling all New Yorkers from Buffalo to Long Island!
Join us for NYS Animal Advocacy Day! Let's band together to raise awareness, protecting pets and people from abuse. This free and bipartisan event, hosted by Senator Greg Ball and Assemblyman Jim Tedisco, is open to the public, enabling animal supporters to network, share information and lobby our legislators.
NYS Animal Advocacy Day will take place on May 28th from 9:00 am – 3:00 pm in "The Well" of the Legislative Office Building, 198 State Street, Albany, NY 12210.
Exhibit Booths
Booths are open from 9:30 am- 10:30 am. Come by Dog House Adoptions' table to learn about the Yellow Ribbon Campaign and visit the many other rescues taking part! (See below.) We look forward to seeing you there!
Speaking Program
Hear from the impressive list of animal advocates from 10:30 am to just before noon. Talk with your legislator afterwards!
Featured Guests
Our own Nimee: born with deformed front limbs, Nimee became a cart-riding Therapy Dog!
Michele Riggi
Exhibiters