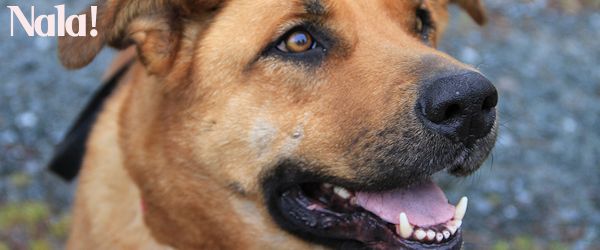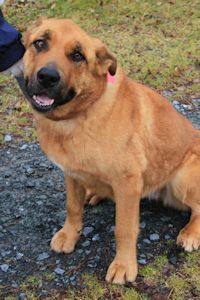 Sweet, Red Shepherd Blend
Adult Female
Spayed, Vaccinated 
I'm Nala, a big, sweet, gentle soul. I promise to give you my whole heart if you give me yours in return.
Nala was stuck in a Pittstown coyote trap when the Dog Control Officer found and released her. When brought to the Animal Annex of Rensselaer County for her 5 day hold, Nala's mouth was decorated with porcupine quills. A swollen oral abscess distorted the shape of her face. This poor girl was in severe pain, so very hungry, and alone.
While nobody claimed Nala, she is now safe and on her way to fully restored health. She weighed a mere 56 lbs when found and is currently on her way to a vet recommended 75 lbs. The quills were removed, the abscess healed, all swelling is gone, and Nala has been spayed and vaccinated as well.
Nala's age is unclear. While her general appearance indicates that she's a young adult, her worn teeth indicate otherwise. This could be due to excessive boredom chewing during her prior situation.  Thankfully, there are no signs of that now.
Even with the odds against her, Nala has shown nothing but extreme affection toward people. This makes her hugely huggable size quite easy to handle. She walks beautifully on leash, leaving it slack as she closely follows your every movement. She is fond of treats but handles fingers gently. More than anything, she just wants to lean in and be loved. She hasn't stopped wagging her tail since her arrival.
Nala has a playful side too. Now romping safely in a fenced play yard, she gets along with most other dogs. Chase is a fun game, but she knows when she has the advantage over a smaller dog. With her size, that's almost always.
Nala's coat is a gorgeous red color and luxuriously thick. Outdoor walks in chilly temperatures could quickly become a favorite activity.
ADOPTED!
Nala entered her brand new forever home and her new family is giving her all the love she deserves!