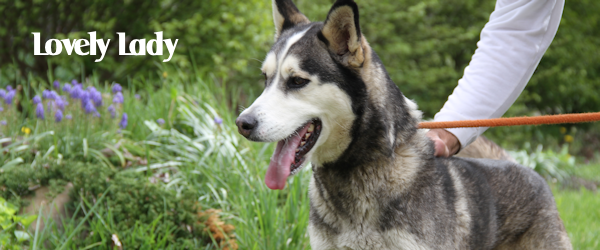 Huggable Husky (possibly a mix)
6 Years Young
Spayed and Vaccinated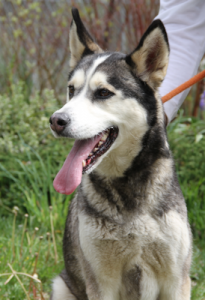 Hi! I'm Lady, a sweet, energetic, 6-year-old Siberian Husky and I love to snuggle with my new family – even the cats!
Lady is a two-time rescue, given a chance when her first owner rescued her. Since he passed away, Lady's heart needed rescuing once more.
Lady's capacity for love is a two way street. She loves to give and she loves to receive. Scratch behind her ears and you'll have a friend for life. She also loves to play and will jump with excitement when it's time for a good romp.
True to Husky form, Lady cannot wait to romp, chase, and be chased when it comes to other larger dogs – but only if the pooches are well mannered in doggy interactions. She's not a fan of dominant females, yippy small dogs, or mannerless puppy dogs who get a leg up on her back – and she'll let them know it.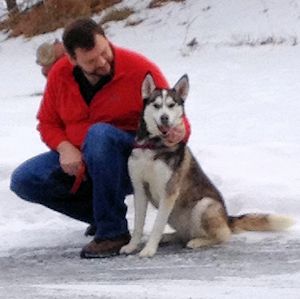 ADOPTED!
Tim and Mariola Pratt were the kind souls who helped "Lucky Lady" find her "Lady Luck" once more – and she theirs.
Having lost their Dalmatian, Domino, several years prior, Tim said, "I missed not having her here. Lady is a lovely Lady and I would be interested in meeting her. Maybe Lady will like me and want to come home and become part of the family."
Well, that family included not only Tim and Mariola, but three cats too – and Lovely Lady successfully wooed them all.
Congratulations, Everybody! And, Lady, welcome home.
Lady
Lovely Lady will Love You Like No Other
http://www.doghouseadoptions.org/wp-content/tn3/2/Lady5.png