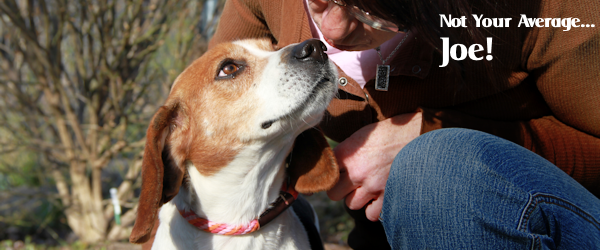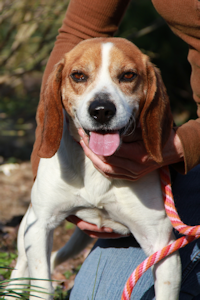 Brunswick Beagle
Three Years Young
Neutered and Vaccinated
Hi! I'm Joe! I'll be your confidant, your cuddler, and your cutest friend!
Joe possesses classic Beagle good looks and the nose to match. Found in Brunswick, NY in October of 2011, he must have followed that snout quite a ways from home.
He's not always nose to the ground though, not with people around!  Rub his chest and that snout points toward the sky, looking at that wonderful human making him smile. Joe greets you with a grin, front paws on your knees and tail wagging like a wind-up toy. Cuddle him and he'll sink right into you.
Joe responds to sweet, simple changes in your tone of voice. He'll make a terrific listener, sparing embarrassing moments when you're caught talking to yourself. (Don't worry. We all do it.) He even talks back, speaking in cheerful, little barks and howls.
Joe is good with other dogs but not so great on the leash. That's when his nose truly is glued to the ground. He's easy enough to handle but needs training so he doesn't pull to the point of coughing. While he loves treats, they don't often persuade him. Guiding love will have to lead this pup to a more relaxed walking state. Will it be at the other end of your leash? Bring this cuddle pup home and you'll have a friend for life.
ADOPTED!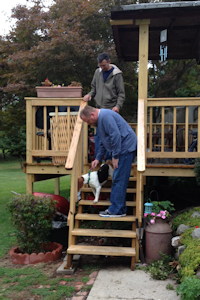 Joe absolutely charmed Debbie and Lloyd (and their son) from Averill Park throwing by his toys in the air, fetching them, and prancing around for them like the proud boy he is.
The couple had recently lost their beloved 6 month old Beagle to kidney / liver failure.  While we know that every dog is unique and one can never replace another, we're happy to know that Debbie and Lloyd have huge hearts with lots of love to give, and that this sweet pup has just as much to give in return.
Cheers to new relationships and new beginnings!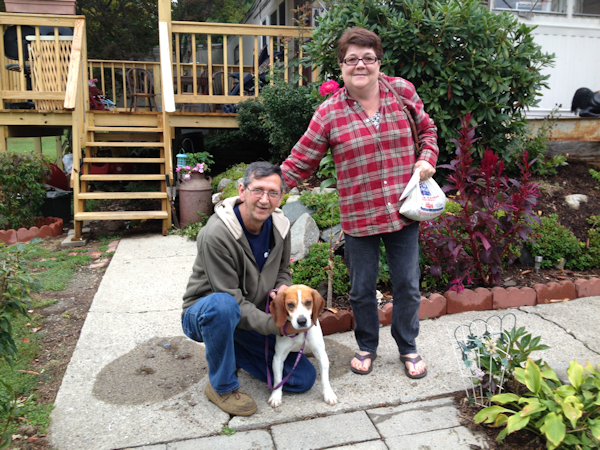 Joe's's Sponsorship Friends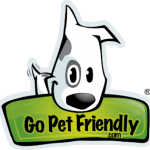 Thank you, Amy and Rod Burkert of GoPetFriendly.com, for sponsoring Joe's neuter, preparing him for the best adoption experience possible! For that, we'll let you call him San Joe-se in honor of your travels … and your generosity.