Raffles! Music! Food! PETS!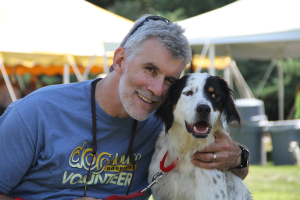 Come to have fun, support local pet rescue, find the perfect pet of your dreams, or all three!
NEW DATE!! Sunday, July 21st from 10am-3pm
WHERE: The Animal Hospital
2 Rocking Horse Lane
Slingerlands NY 12159
Phone: 518-456-0852
Directions: TheAnimalHospital.com
Pet Adoption Perks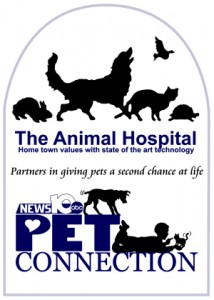 Up to 30 rescue groups and shelters will bring their beautiful puppies, kittens, dogs and cats for adoption, many with reduced adoption fees for this special day. Don't miss your opportunity to find that special pet and give them a second chance at life.
For all who adopt or those who apply and are approved to adopt, you'll receive:
a complimentary canvas tote bag filled with pet goodies
a souvenir Pet Connection key chaina certificate for $75 in free health care at The Animal Hospital
Pet Connection will donate $50 towards your adoption fee.
Bags can also be purchased for $15 during the event and at The Animal Hospital afterward. All proceeds go to Pet Connection.
Support a Rescue
Pet food items and towels/blankets (new or used) are much appreciated. They provide comfort to orphaned pets at local rescues and shelters. All will be given to local rescue groups and shelters in need through Pet Connection. Last year folks filled our 6′x10′ trailer with several thousand dollars worth of food. This year we hope to need a dump truck!
Raffles, Food and Fun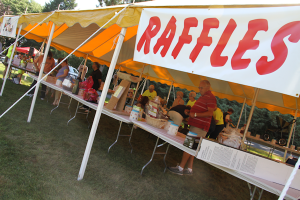 Not ready to adopt? Come for the delicious delectables from Creo' and Bountiful Bread and listen to live music from Vinnie Leddick, an outstanding singer/songwriter who headlines at the Sagamore Resort in Bolton Landing on Lake George.
The Grand Prize Raffle is free to enter for all who attend! Enter to win a day at News Center 10 and a dinner with Steve Caporizzo at Creo Restaurant  with a special menu for 4! Over $6,000 worth of local goods and services are up for raffles and auction to raise money for Pet Connection.
Meet the Vets (and an Eagle!)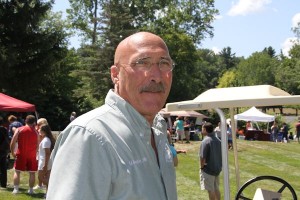 Meet The Animal Hospital's friendly, compassionate and capable doctors and staff and tour their state-of-the-art veterinary hospital complete with Laparoscopic surgery suite. All who take this tour will receive a gift bag, including a certificate for a free exam to any new client at the hospital.
The highlight of the tour will be seeing one of the few remaining Golden Eagles in New York State.  Goldie will join us for the day courtesy of Berkshire Bird Paradise  so you can learn about this endangered species. Her road to recovery began with extensive surgery at The Animal Hospital 13 years ago.
If It Rains?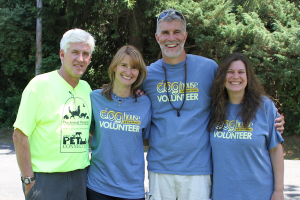 THE RAIN DATE HAS BEEN IMPLEMENTED:  Sunday, July 21st is expected to be beautiful: the heat wave breaks, partly sunny, lower humidity, 60s in the morning, low 80s in the afternoon. Perfect for July. (Saturday's storms were threatening.) We thank CW Whalen & Sons for supplying large tents to protect us now from the sun rather than storms!
As the weather man says…
I hope to see all of you there! It's going to be a fun day and we will help so many pets in need. Please remember, that you do not need to be looking to adopt to come out and support the cause. There is even a chance that Elisa Streeter will stop by with her dog to share in the fun with us!  – Steve Caporizzo
Help from Home!
LIKE The Animal Hospital Facebook Page! For every LIKE, the Animal Hospital is donating $1 to Pet connection starting now through July 20th. Already reaching $1700, the goal is $2,000 to help pay for pet adoptions at the 4th Annual Pet Connection Adoption Day at The Animal Hospital!
Thank you to the vendors who make this day even better!