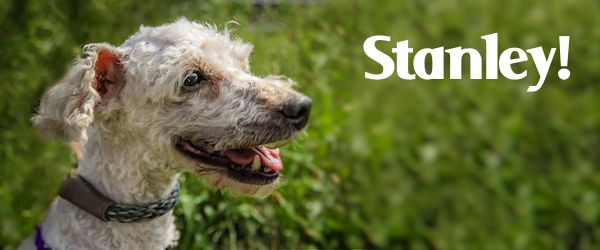 Poodiddley Poodle
10+ Years Young
Neutered, Vaccinated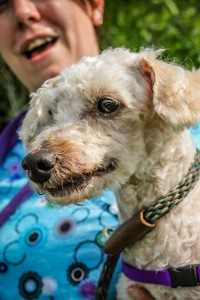 Poor, poor Stanley. He turned up as a stray, served a 5 day hold in Poestenkill, NY, was never claimed, and was immediately handed off from a rescue to a private foster named Barb.
On her own dime and time, Barb shaved Stanley completely to remove his matted and binding fur, she treated Stanley's fleas, had him neutered to help his enlarged prostate, nursed him back to health after he nearly died and, now that Stanley is doing so well, Barb needs our help to spread the word. Stanley is ready for and needs a home.
In foster care, this sweet little fella gets along with dogs, cats and kids, and he's house trained. He follows Barb around her farm, happy to have her friendship, especially after such a rocky recent past.
Stanley's owner was presumably found, but denied that Stanley was his. Perhaps it's because Stanley is 10+ years old. Perhaps it's because Stanley has a heart condition – although it's easily treatable with inexpensive medication and he's now otherwise healthy. Perhaps this dog really wasn't the man's. Regardless, poor Stanley has been abandoned and bounced around more times than he can count.
Adopted!!
Stanley found his perfect match and it's all party hats and streamers for this little rascal. (No, really. His new mom dons him in a party hat.) Stanley is so loved and so cuddled, he'll never have time to worry about comfort and safety again. Happiness rules the day! Congratulations, Stanley!