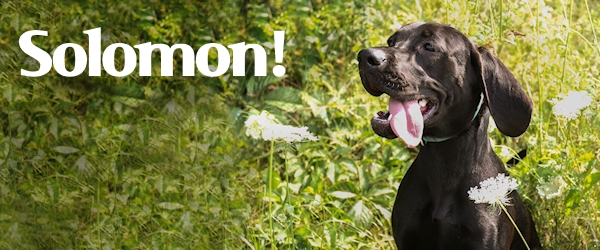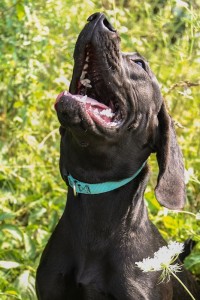 Solomon and his twin sister Gracie were Coonhound mixes surrendered from a household with too many animals. Solomon was a bouncing 6-month-old bundle of sunshine with a goofy energy who brought joy to all he met.
He was so sweetly even-tempered, great with the dogs, kids, cats and adults he used to live with. Solomon was super friendly, even with strangers, and he made beautiful, adoring eye contact with an eagerness to please. He was wiggly and wobbly, like a slinky, with the energy of a wind up toy – highly active until his spring quickly unwound.
On August 8, 2014, Solomon went out for a walk, had his dinner and then curled up in a helpless ball. He failed so quickly, the vet's only option was to ease his passing. Cause of death was determined to be Parvo even though this pup had been vaccinated. We couldn't be more sad to see him leave a world where he was finally getting a second chance. It was our honor to know him and to help him, enjoying his joyous spirit every day of his short stay.
Cassie, thank you for giving this dog your everything. Thank you, Monica, for sponsoring his neuter and chauffeuring him to and from. And thank you to the volunteers who had kept him socially and physically active, engaged and happy. You all offered the greatest kindness that Solomon probably ever knew.